NEW ORLEANS "THE BIG EASY"
3 Day Trip
This page is the Day 3 continuation of the New Orleans 3 Days / 3 Nights first time visit travel itinerary.
DAY 3:
Alright, during the first two days of your trip you experienced the most popular neighborhoods and "main attractions" of New Orleans. For your third day, we will give you our main suggestions regarding what to do, but also some alternatives in case the weather isn't cooperating, you have budgetary constraints, or you'd prefer to stay the whole day within the city limits - because we're sending you to the swamps!
1. In the Morning
Main Suggestion: Airboat Swamp Tour
For your 3rd day in New Orleans, we suggest you take advantage of the ecosystems surrounding you and go on a swamp tour. During the warm months, you'll definitely see alligators! Believe it or not, there isn't any shortage of these historic beasts, at least not in Southern Louisiana. No matter which tour company you go with, we'd recommend two things: (1) Do your tour in Jean Lafitte National Historical Park. In our opinion, this is the best preserved park and contains a diversity of wild life and plants unseen in most parts of the world. (2) Choose an airboat option instead of normal motorboat. Airboat tours tend to be extremely exhilarating since you get to whip around the bayou's at top speeds and explore areas unattainable by motorboats. However, if you don't want to wear hearing protection or want something more relaxing, the motorboats tours will show you everything you want see too, just at a slower/tamer speed.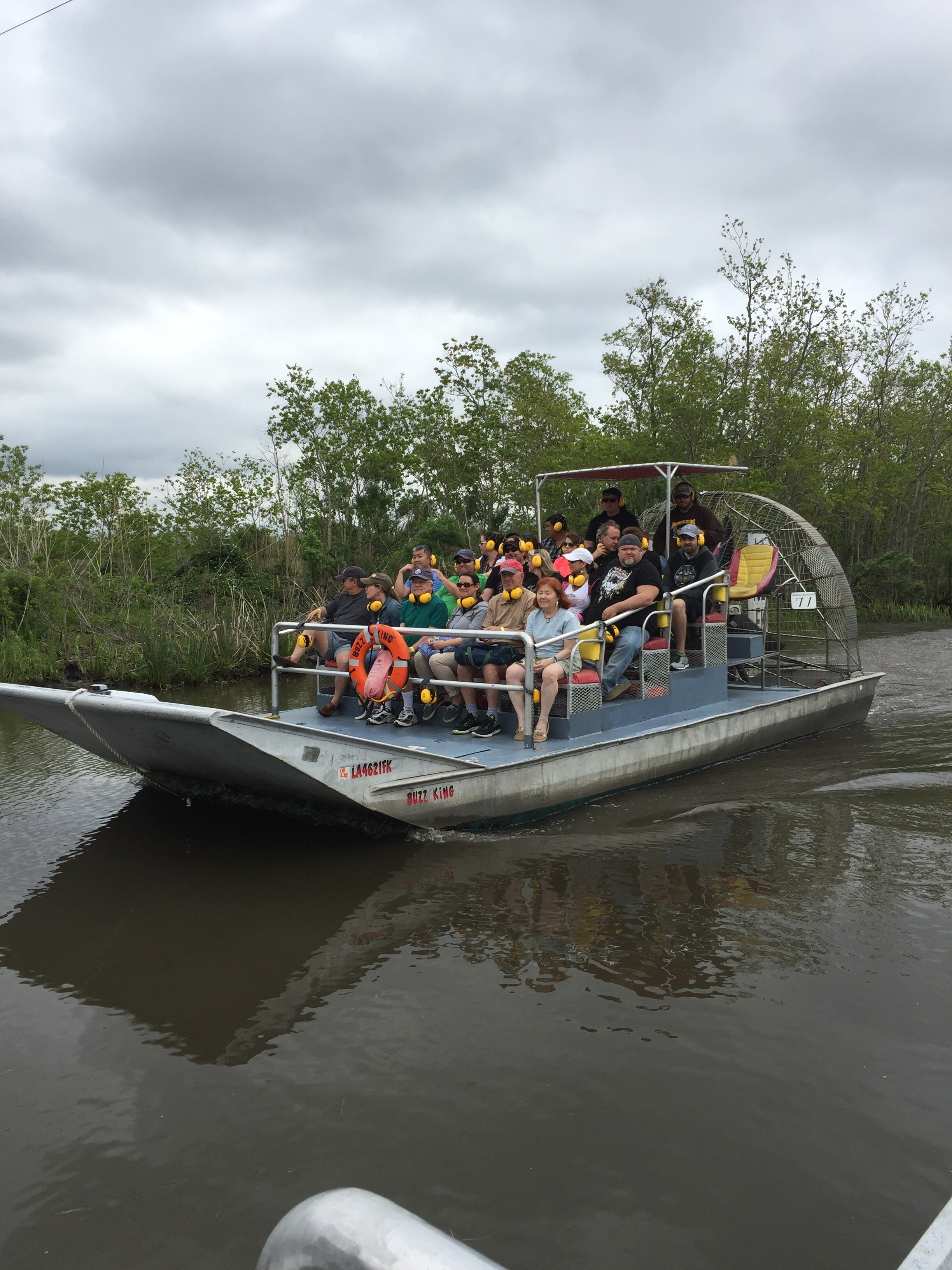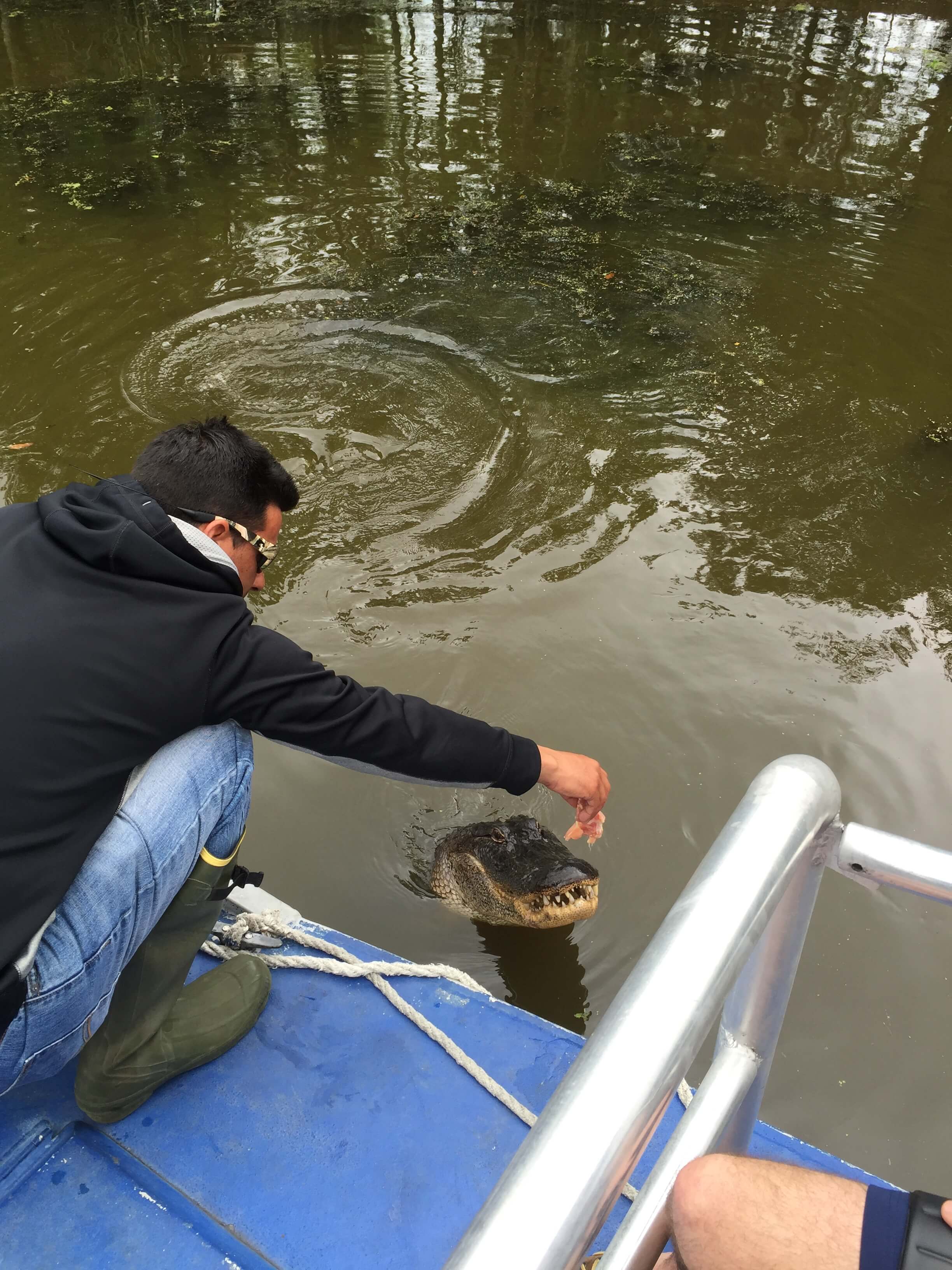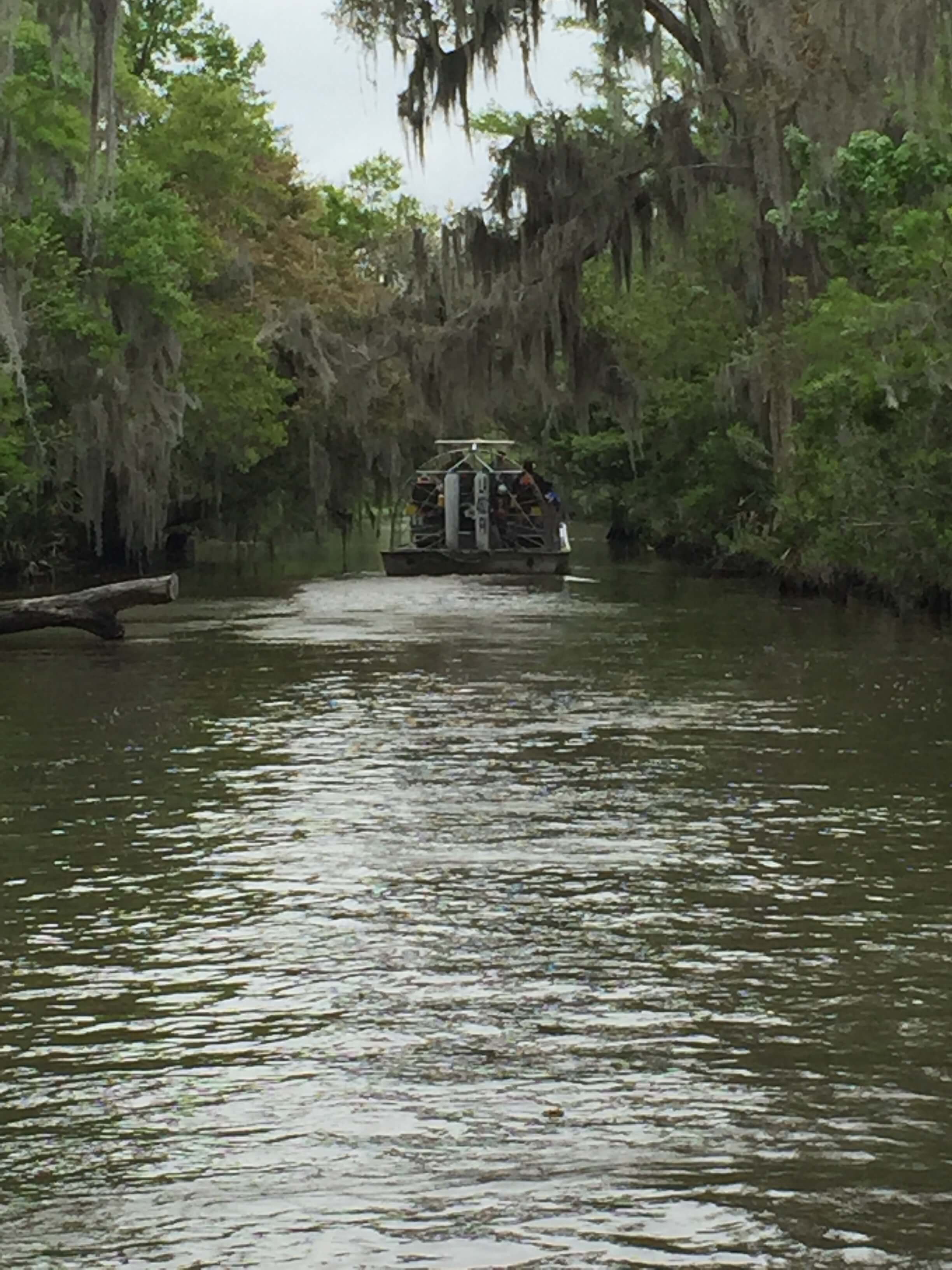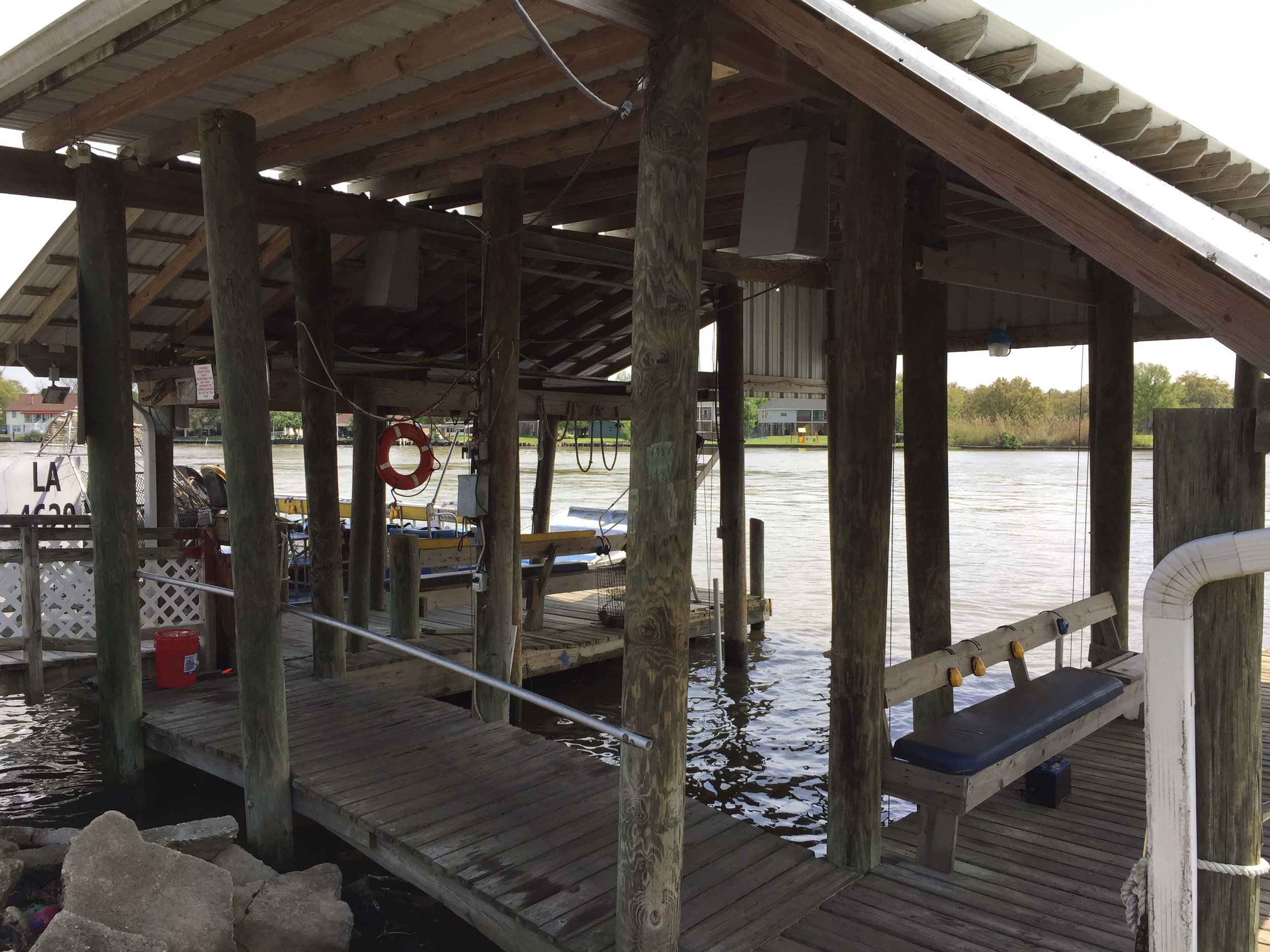 When choosing a tour, we'd suggest going with the 15 to 25 passenger airboat option over the 6 to 8 passenger airboat to save a couple bucks. Because the airboats are set up with bleacher seating, it really doesn't make a difference in terms of what you hear or see. Total round trip (leave your hotel / arrive back at your hotel) is 4 hours so you may want to eat a hearty breakfast. Tickets for swamp tours generally run around $39 - $95 (depending on size of airboat you choose and whether you drive yourself or get picked up from your hotel). Because of the hefty price, if you're going on a Swamp Tour just because you really want to see alligators, it may not be worth it November - February. March - October is usually smooth sailing on the alligator watch though.
Alternative Activities
Boardwalk Hike In Jean Lafitte National Historic Park and Preserve (Budget Option - FREE)
You can also experience the swamps without paying $55 - $75 per person for a swamp tour! If you have a car, drive out to Jean Lafitte National Historic Park and stop at the Barataria Preserve. Our main suggestion is to take the Bayou Coquille Trail, which connects to the Marsh Overlook Trail. Round trip, these two trails will provide an unforgettable, tranquil, and beautiful 1.8 mile boardwalk hike within one of the most bizarre ecosystems in the United States. Being a transplant from California, I had to check out all the nature trails around New Orleans and have found that this one is by far THE BEST.
Note: If you'd like to make your boardwalk hike longer, start at the visitor center and take the Palmetto Trail to the Bayou Coquille Trail. The Palmetto Trail is 0.9 miles, adding an additional 1.8 miles to your round trip. More information about the preserve, trail conditions, and the trail map can be found on the National Park Service website.
National WWII Museum
If you're more interested in history than nature and/or the weather isn't conducive for a swamp adventure, we'd suggest checking out the National World War II Museum. To be completely honest, this is an exceptional and very thorough exhibition of one of the bloodiest wars of all time. If you take your time to absorb every exhibit, this museum could easily take an entire day. At a moderate pace, one can get through it all within 2-4 hours. We also recommend paying the extra $5 for their self-proclaimed "4D" Beyond All Boundaries show (essentially a 30 minute IMAX documentary narrated by Tom Hanks, but with special effects like vibrating chairs, fog, and snow). If at all interested in World War II history, you're sure to be moved by this museum.
Audubon Aquarium of the Americas
If you're still set on experiencing local nature but don't want to break the bank and don't have a vehicle to venture on your own to the swamps (or if the weather isn't ideal), then Audubon Aquarium of the Americas is a GREAT alternative. The New Orleans aquarium is actually quite impressive, hosting a variety of marine life mainly found in the Caribbean and Southern United States waters which, of course, includes a plethora of swamp and bayou aquatic species (yes...alligators!). Aquarium Tickets are $30 for adults, $22 for children (2-12) and $25 seniors (65+).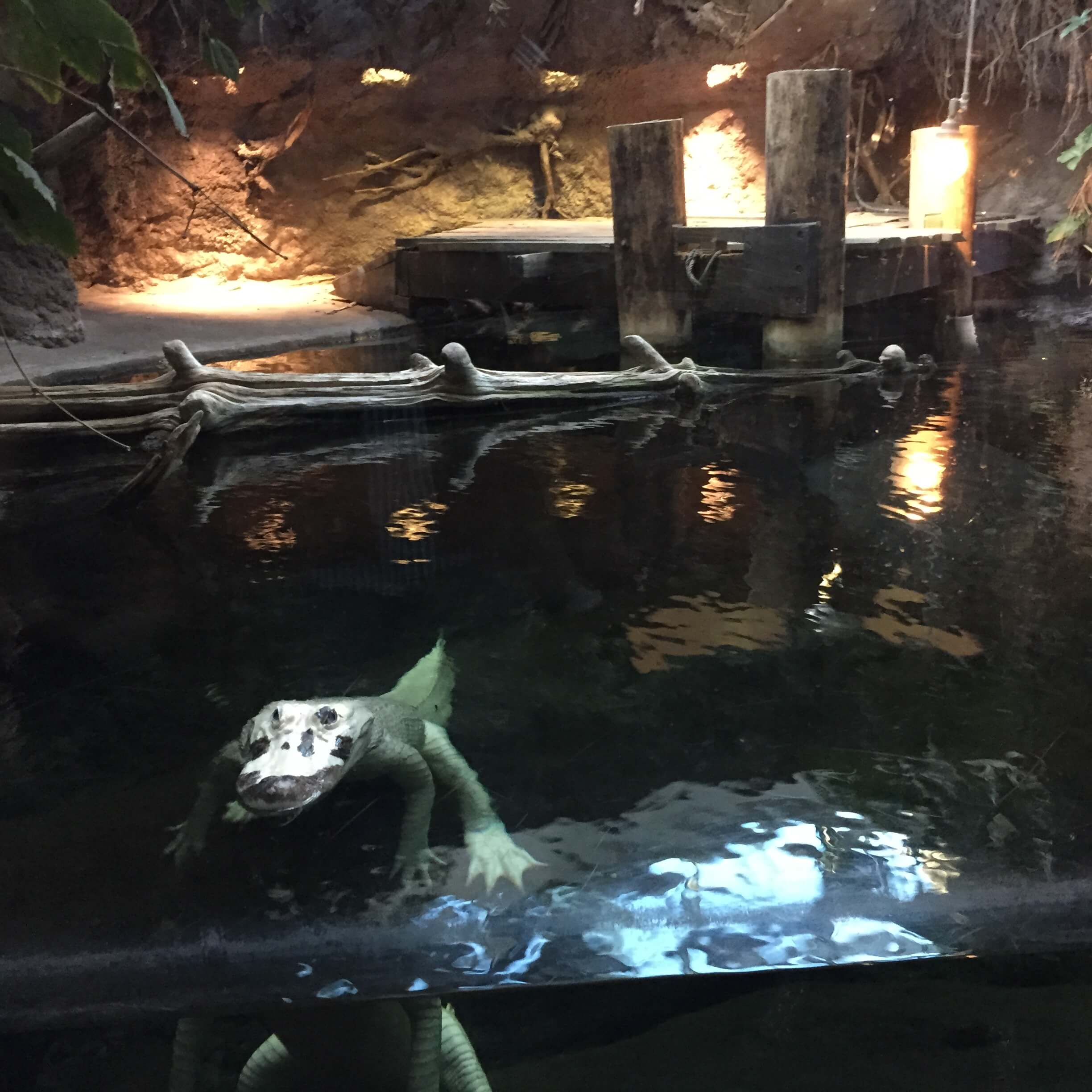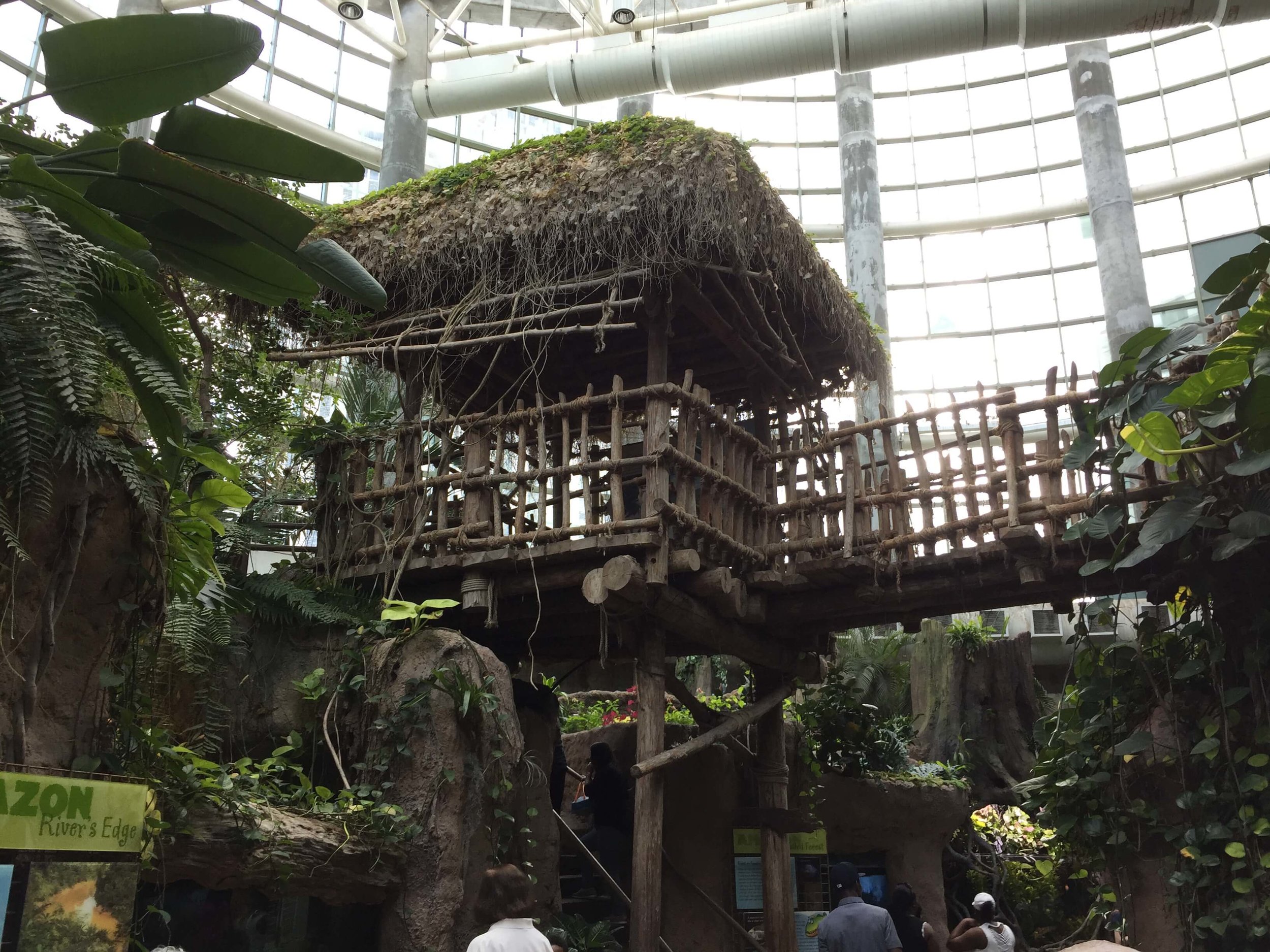 2. IN THE evening
Burlesque Show (Not Kid Friendly)
Aside from live music, there is another performance art form New Orleans is well known for and that's Burlesque! If you're unfamiliar with Burlesque, its essentially strip tease with a theatrical approach and typically themed with a kinky twist on mainstream media. The best Burlesque shows in the Crescent City are accompanied by a live band, usually playing upbeat Jazz and Blues, as well as a hodgepodge of other talented musicians, singers, stunt people, magicians, and really anything...sometimes Burlesque shows can even seem a little circus-like. Anyway, its a marvelous experience and an incredibly unique signature of New Orleans. Probably the best productions of Burlesque are put on by Bustout Burlesque at the House of Blues (which is an awesome French Quarter venue in general if you're looking for a show). Another great demonstration of Burlesque is put on by the Fleur de Tease, which has shows at a variety of venues city-wide each week. Showtimes are mostly on FRIDAY AND SATURDAY NIGHTS so some rearranging of this itinerary may be necessary depending on what days you're in town. Tickets are generally between $15-25.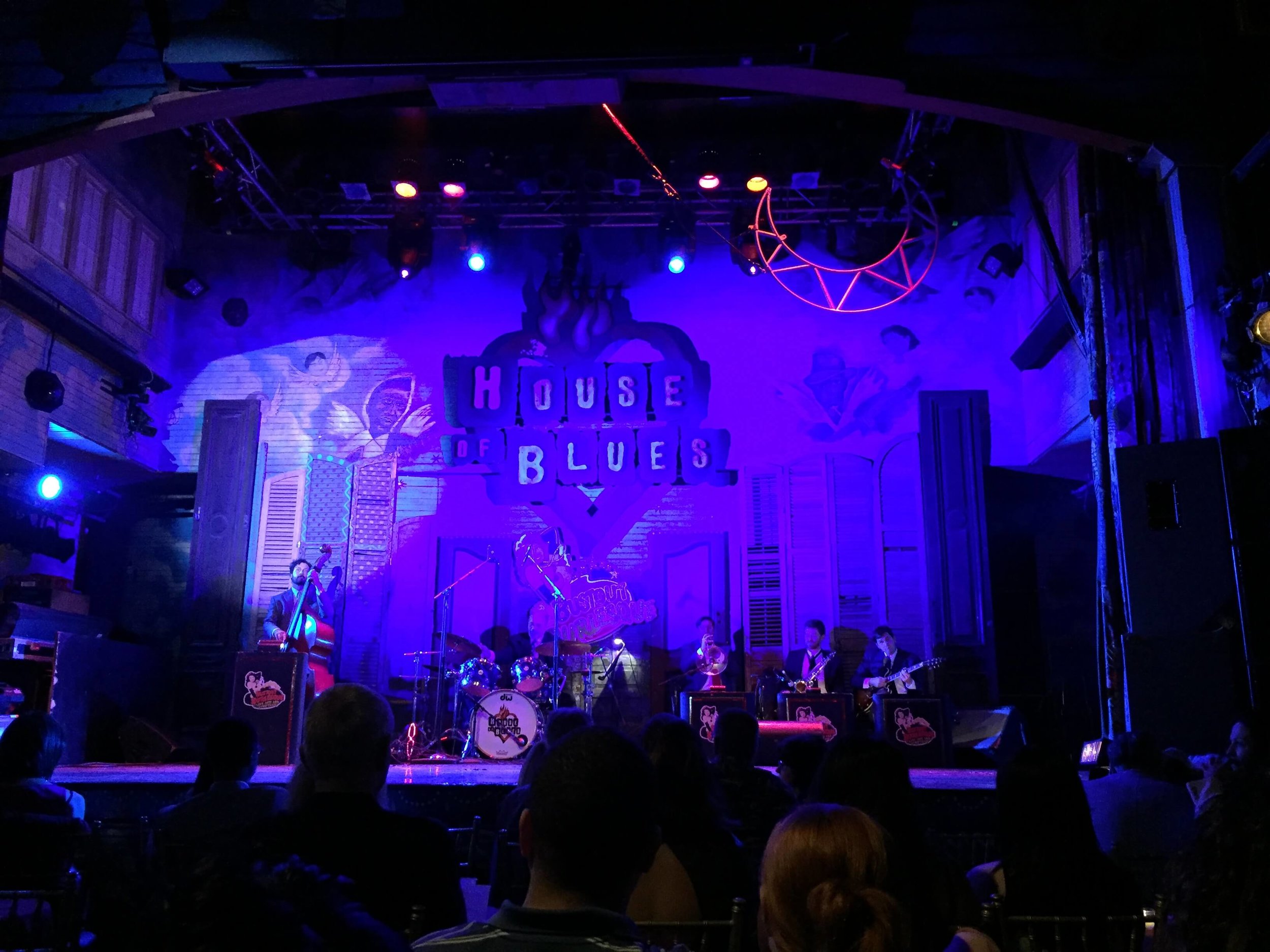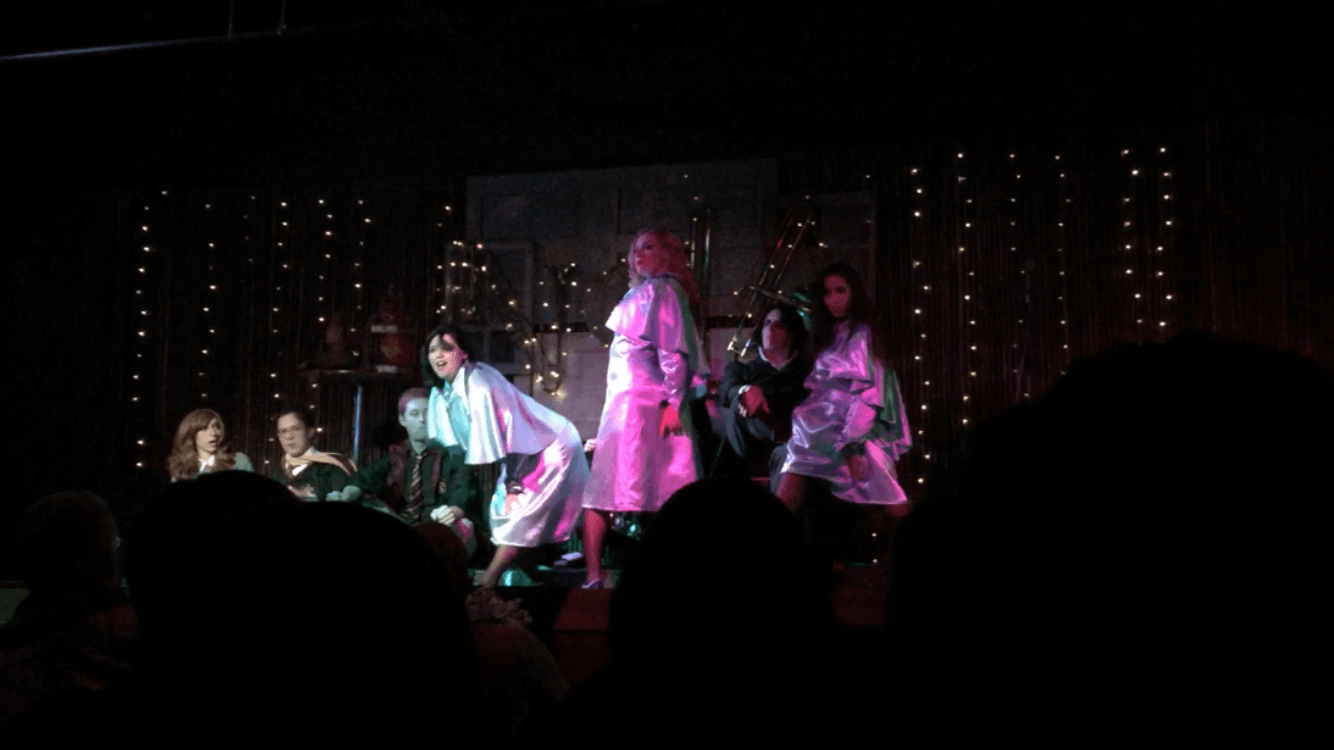 French Quarter Ghost Tour
A quick Google search will show that New Orleans consistently ranks among the most haunted cities in the United States. Between the disturbingly gory human experiments conducted by Madam Lalaurie in the early 1800s (part of the basis for Season 3 of American Horror Story), the practice of Hoodoo (yes Hoodoo, not Voodoo), the Great New Orleans Fire that burnt down most of the city in 1788, and the eerie above ground tombs residing in the cemeteries scattered city-wide, New Orleans has plenty of reason to be at the top of this list.
You could spend an entire trip focusing only on the spiritual and haunting characteristics of New Orleans. But, in case you only want a taste, a Ghost Tour is an excellent way to gain an appreciation for the supernatural world permeating this city.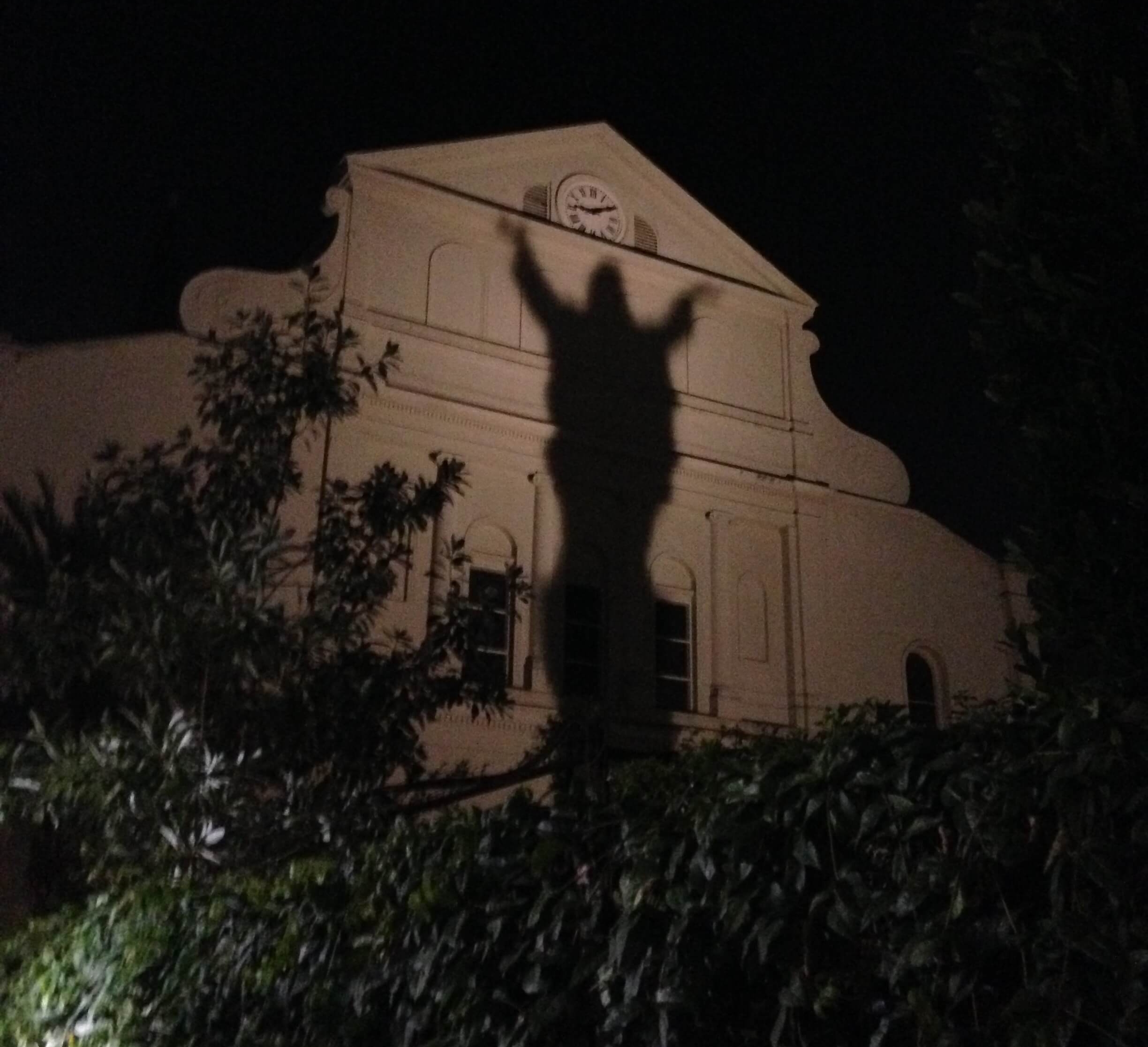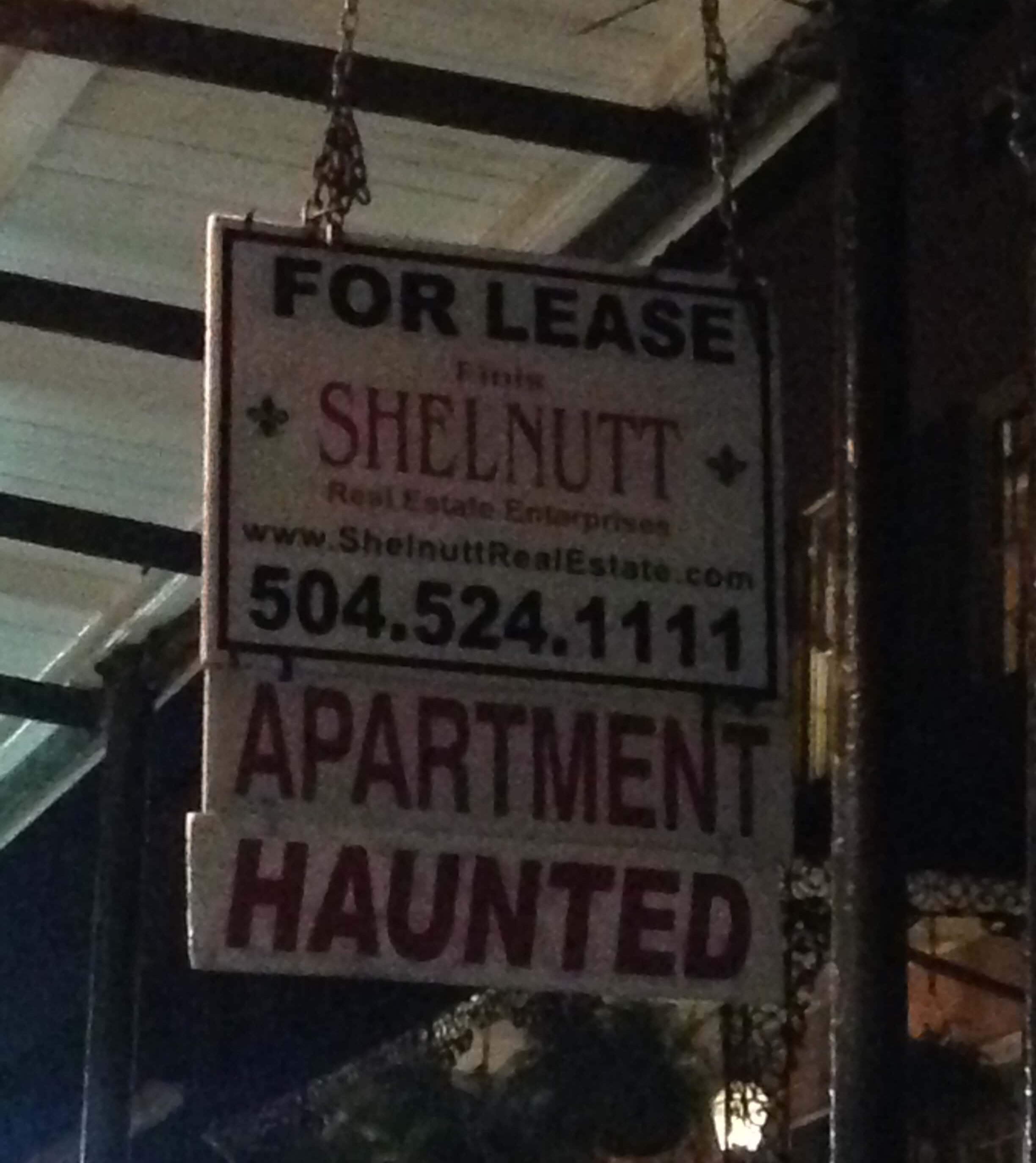 Live Jazz at Preservation Hall (Kid Friendly)
If you're looking for live Jazz music, Preservation Hall is a nightly guarantee! The impressive house Jazz bands perform every night of the week for at least three shows: 8pm, 9pm, and 10pm. Depending on the day, more showtimes may be available. General admission is only sold at the door and you should line up about 45 minutes to an hour before the show to ensure you get tickets ($15-$20). Reserved Seating can be purchased online, but is quite a bit more expensive ($35-$50). However, with Reserved Seating you're promised a seat instead of risking standing room only being available AND you don't have to wait in line! The venue is located one block off Bourbon on St. Peter's Street (next door to Pat O'Brien's) so can easily be paired with one last Hoorah in the French Quarter.