Three awe-inspiring hikes in transylvania
Written by Andrew Mattison
Awww Transylvania, a land of breathtaking landscapes, vibrant cultural diversity, and some great mid-hike mountain snacks. Here we will explore the opportunity of traversing one of central Europe's more mountainous regions and gain insight into where to begin your journey. In this article, we will provide a glimpse of what we think are the three best hikes in the Transylvanian region of Romania, how to get there, and, as always, a little humor and extras along the trail. So pack up your polar fleece and a good pair of boots because it's all uphill from here!
Canionul Șapte Scări- Piatra Mare
Difficulty: Easy to moderate
Duration:
Entrance Fee: 10 RON (about $2.40)
Park Hours: 10am-6pm, in some seasons only on weekends
The first hike may not be for the faint of heart. Canionul Șapte Scări, or the Seven Ladders Canyon, is a well-known hiking trail and popular tourist spot located near Brasov. The hike features beautiful views on the way up to the peak of Pitra Mare, or, in English, Big Rock.
The map below provides the exact location to the Șapte Scări trail head.
After a short, easy walk to reach the canyon, the hike really starts with an exhilarating (or perhaps terrifying, depending on what you enjoy in life) climb up the namesake series of metal ladders scaling a series of waterfalls. The mist from the waterfalls, although beautiful and possibly refreshing, coats everything so be cautious while climbing and hold on tight. Now before you decide to skip this hike while thinking "no way am I doing this crap," know that the rest of the hike will reward you with amazing views and completely make up for any positive or negative adrenaline rush you may experience.
Now that you've escaped this heart-stopping section of the trail, you may be relieved to know there is another way back down so you won't have to take the stairs again! Trust me, the rest of the mountain will feel like a piece of cake. Big Rock's grassy knoll-like terrain and panoramic views provide endless incredible photo taking opportunities .
Doispe Poduri-Făgăraș Mountains
Next on our list is a hike up to the second highest peak in Romania. At 2535 meters (8316 feet), Negoiu is only beat by one other mountain in the same Făgăraș cascade, and that's pretty impressive when you come to realize it is the 20th highest peak in all of the greater European continent.
Doispe Poduri literally meaning is 'Twelve Bridges'.. And I'm not just making this stuff up they really are naming these hikes like we are in some kind of Jack & The Bean Stock Children's. But, as you probably already guessed it, there will be twelve bridge crossings through out the hike. Each bridge provides spectacular views of one of the most scenic regions in Transylvania.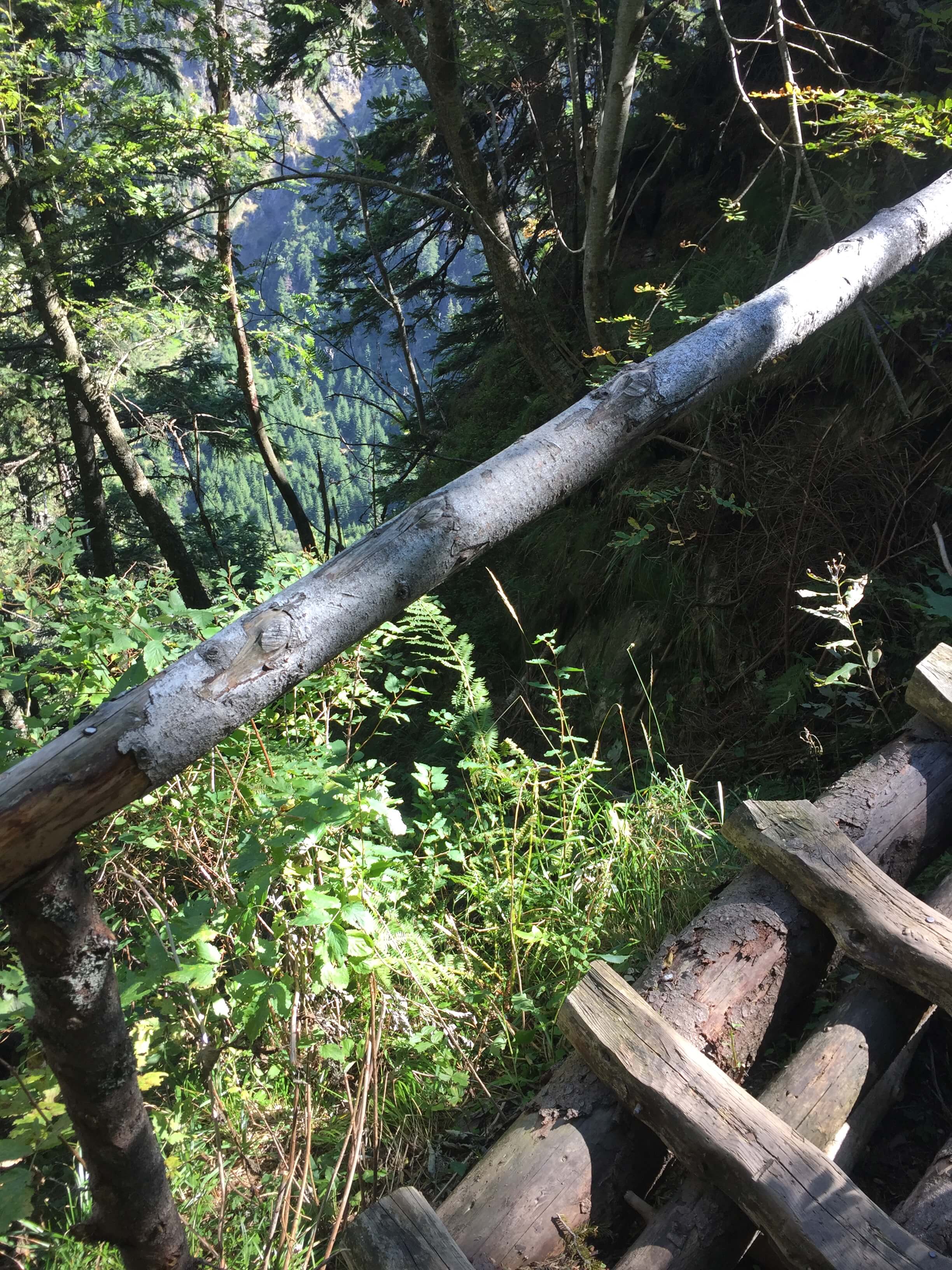 This hike takes around six hours to reach the top, assuming that you stop for lunch and a couple of breaks along the way. If that is not what you are up for don't worry because there is a cabin that hosts travelers about half way up the mountain.
Tip:
The cabin is situated in an epic location and provides a nice opportunity to take a break and share a conversation with your fellow mountaineers and local villagers. Click here to book the cabin on the way up to Negoiu (only available in the summer months).
After this area, you will enter a much steeper terrain, which is mostly rocky and can be quite difficult at times even for more experienced hikers. All of a sudden, near the top, you will wrap around back for the final stretch. From here the top can be reached in thirty minutes to an hour depending on how bad you want it. And we know you want it BAD!
Once you make it to the top, stop and think about how much of a champion you are. Pat yourself on the back, drink some apa and behold, with pure bewilderment, these incredible and very tall mountains that cradled and protected the local communities for so many years.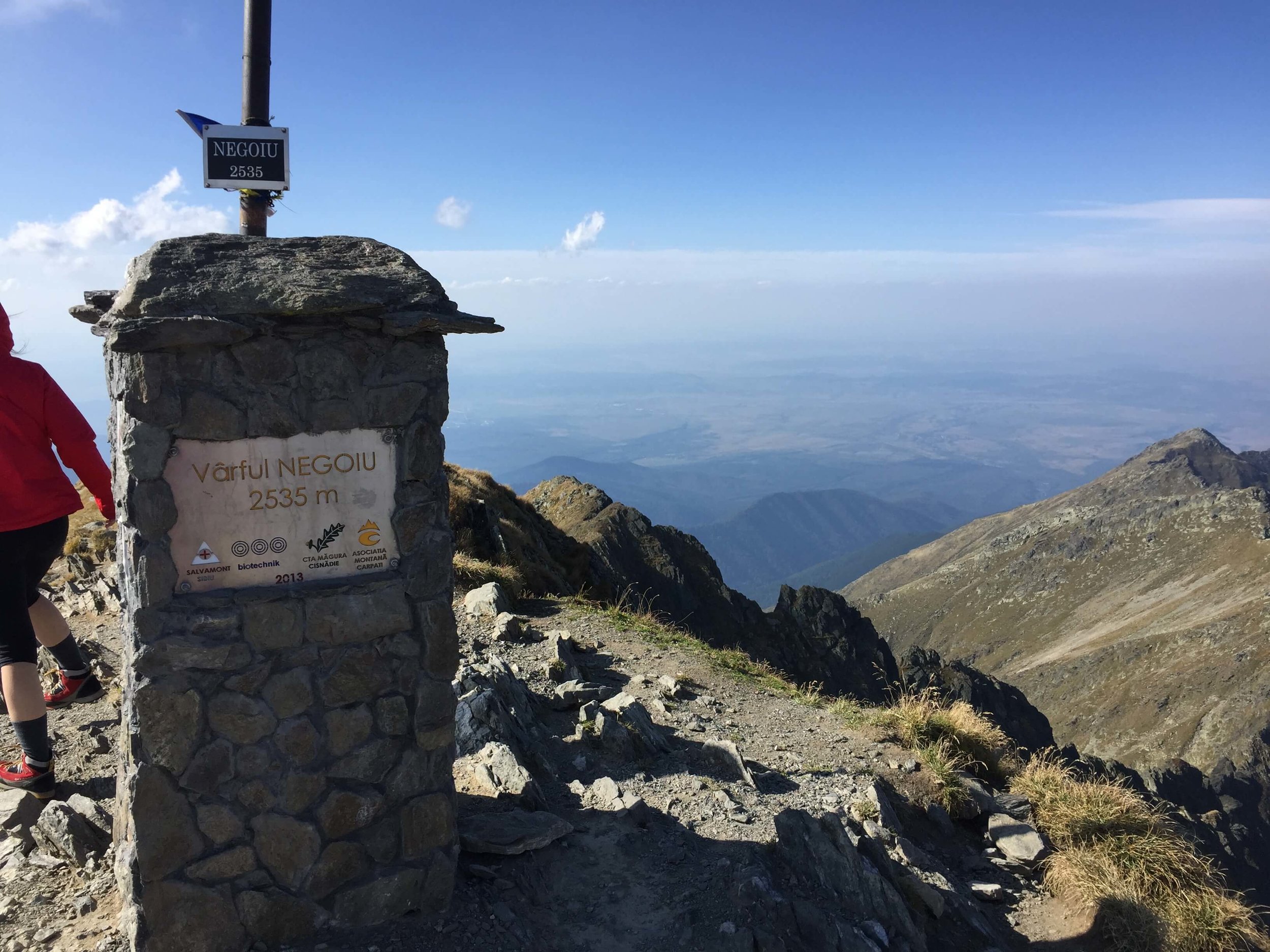 Bucegi-Saua Strunga
The last hike we're going to talk about is closer to Piatra Mare, although the name Bucegi is synonymous with the wonder of the outdoors to the locals.. It is also a great beer you got to try!
The map below shows you the exact coordinates to the trail head.
The hike to the top of Saua Strunga is going to require some endurance. Depending on your abilities and the path you take, it may take you as long as 10 hours to climb up and scale back down the mountainside. Trust me though, it is worth the trek! And after all, there happens to be a cabin around the back side of the mountain if you need a place to rest up. This time, unfortunately, you will not be able to rent a room for the night.
The steep mountains can really be felt while first setting off into your hike, but a little later, the forest will clear, and the terrain will flatten out and make for prime 360 degree view photo taking opportunities. Don't get discouraged at this point when you see how far you still have to go, it only gets better from here!!
Depending on the time of year you are making this journey, make sure you bring some warm clothes to protect you against the elements.
You will know when you are at the top of Saua Strunga once you have reached the Refuge. Here, you have a small igloo type cabin where you can rest and get out of the strong winds. There will likely be other hikers too as this is a rather popular trail!
Conclusion
Wow! Transylvania is a wonderful destination that does not receive enough recognition for its sheer beauty and nature. If you are deciding to hike off the beaten path and visit these three hikes, please let us know how your trip goes. Also, you can tag us in your posts on social media (Links are at the bottom of the page). If you have any questions or are unsure of anything about this post email us or refer to our contact page. Thanks for joining us on this First Time Visiting excursion through the Transylvania mountains. See you next time!
Connect with Us on Social Media!
You may also be interested in: